Corporate Structure
American Regent, Inc. is a proud member of the Daiichi Sankyo Group.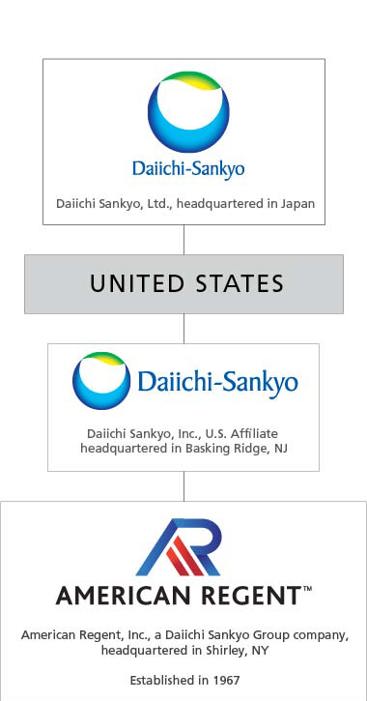 Commercial Business Units
American Regent has a long history of providing quality injectable products and consistent supply, plus strong relationships with GPOs and drug wholesalers.

Multisource
Hospital Injectables
Therapeutic areas include IV additives, anti-inflammatories, single- and multiple-entity trace elements.
Click on the

 

Products

 

page for specific product information.
Injectafer® and the Injectafer® logo, and Venofer® and the Venofer® logo, are trademarks of Vifor (International) Inc., Switzerland
Adequan®, BetaVet® the Horse Head and Dog Head design are registered trademarks of American Regent, Inc.